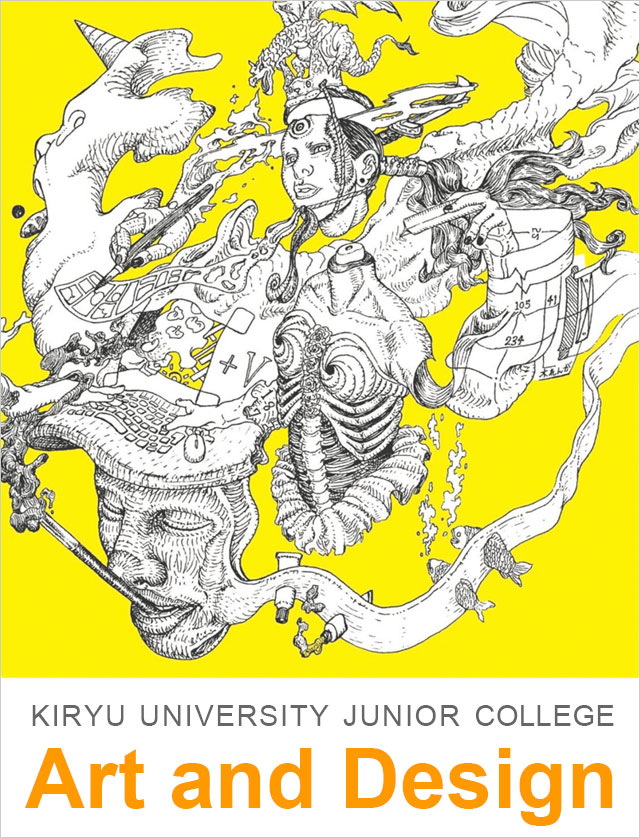 Mission statement
Enhance sensitivity and skills to create the world
The department proposes the creation of a comfortable living environment for each particular field, such as illustration and painting, manga and comic illustration, graphic design, fashion and ornaments, and interior and space design.
Fundamental knowledge of art and design and primarily the acquisition of basic techniques of representation, our curriculum is aimed at cultivating the philosophy and skills in art as well as sophisticated expertise in each field.
Educational policy
Extensive knowledge and vision
Development of creative ability based on one's own interests
Cultivation of personnel who benefit society and value the search for inventive expressive power with insight
Our curriculum
Illustration and Painting
Manga and Comic illustration
Graphic Design
Fashion and Ornaments
Interior and Space Design
Five Fields of Expertise in the Department of Art and Design
For learning various techniques for artistic expression from the basics:
Illustration and Painting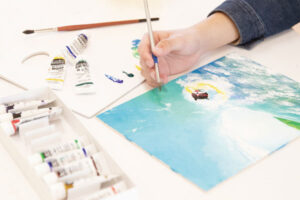 This course is where you can learn a wide variety of artistic expressions, including illustration, oil painting, watercolor, printmaking, and CG art. You will pursue expression by displaying originality through the creation of many works.
For developing opportunities to play an active role in the originality of expression:
Manga and Comic illustration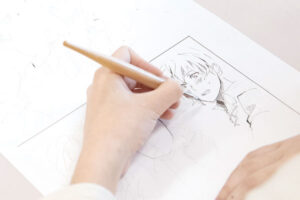 This course is where you can acquire practical know-how in manga and comic illustration from professionals. You will master basic analog techniques, followed by selecting either the class of story manga or CG comic illustration for the development of more advanced and professional know-how and techniques.
For mastering design skills to become a workforce that is immediately effective:
Graphic Design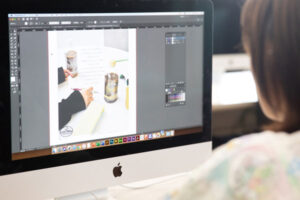 You will not only learn advertising, magazine, and package design from the basics but also master the essential knowledge and techniques for graphic design, including DTP, Web, and CG. Your career aim will be as a graphic designer or Web designer who can play an active role in society by creating a variety of works.
For cultivating the ability to draw inspiration from materials to create formative designs:
Fashion and Textiles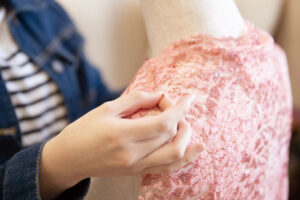 You will learn the basics of textile design, traditional dyeing, and fabrics, followed by the creation of a wide variety of works that include clothing, fashion items, and formatively expressed works based on learning. This course will develop human resources who can play an active role as designers and artists while cultivating good taste through practical learning.
For mastering techniques and knowledge for developing a rich living space:
Interior and Space Design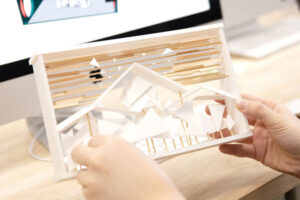 This course features a focus on the dramatic impact that can resonate with an audience based on the study of liberal arts, including chromatics and psychology. You will engage in the assignments of designing houses, furniture, shops, and displays under the theme of a space with the nature of entertainment to master the techniques and acquire the knowledge of designing rich living spaces.
Practical learning by work with communities
Fieldwork
implemented in many parts of the country
This department is trying approaches to communities from various perspectives. We are promoting the study of how to use the potential of art and design in the real world and how to contribute to art and design through practice while working with many municipalities and companies to use the potential in communities.
CHECK! Practical learning that develops win-win relationships
This department provides opportunities for learning (fieldwork) that connects students to the real world under the themes like art and design that enrich people and society and solutions to the problems of companies and communities through the acquisition of basic techniques and learning focused on the fields of expertise. We develop students' creative abilities and widen their potential for contributing to society.
---